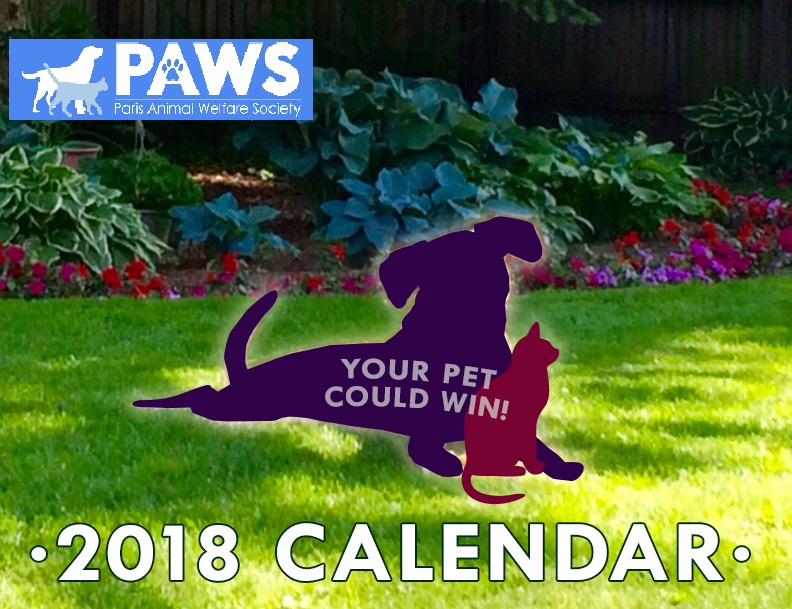 2018 Calendar Contest results:
Our cover photo is…
Roselynn Kate Woodford submitted by Lexi Graybill!
Our Pet of the Month winners are:
Ed & Shannan Gabe- Ellie
Paige Trett- Benson
Kristal Cameron- Echo & Cinder
Ondine Quinn- Diego
Jeremey Pelfrey- Jake & Rocket
Samuel Wolbert- Meemaw
Jimmy & Cathy Mullen- Sophie
Robin Redmond- Browndog
Monica Pryor- Doodlebug
Kyle Settles- Blue
Skylar Jewell- Simba & Milo
Donna Steffen- Daisy
Don't worry! ALL of our entries will be featured as a "pet of the day" throughout the Calendar!
Secure your copies of the calendar!
Pre-order the 2018 PAWS calendar online today! They are expected to be available for shipping or pick-up by November 2017, but we'll email you a reminder once they're ready.